Over the next month or two, I've scheduled some fantastic guests to my blog. Of course, I'll knock on virtual doors when they drop in, but I wanted to give a heads-up in advance. Also, consider this an invitation to your authors to be my guest.
3/7 Ginger Simpson. Author of several novels from MuseItUp Publishing, you can follow Ginger at her fabulous
Dishin' It blog
.
3/23 Jo Ramsey. I don't know much about Jo yet. Her book "Cutting Cords," a YA paranormal, is getting the book tour treatment through Goddess Fish Promotions. I look forward to receiving Jo's information soon.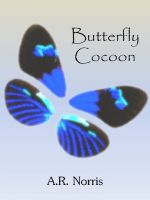 4/15 A.R. (Amber) Norris. Author of the soon to be released "Duty and Devotion," a science fiction romance from Desert Breeze Publishing. You can follow Amber at her delightful
Scifi Adventures
blog.